DESCRIPTION AND MEANING:
Questo cuore formato dalle iniziali dei suoi figli, L e G, è stato preparato per Ilaria e rappresenta il suo amore incondizionato per loro.
permalink: //www.tattootribes.com/index.php?idinfo=8892
NUOVO!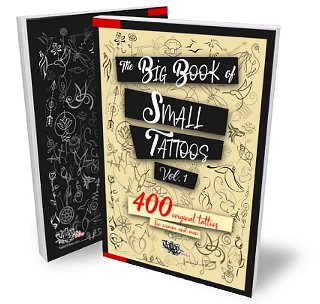 THE BIG BOOK OF SMALL TATTOOS
400+ piccoli tatuaggi originali per donna e per uomo
Se stai cercando il tuo primo tatuaggio e vuoi iniziare in piccolo, o se vuoi riempire quell'ultimo spazio libero, apprezzerai questo libro e la sua filosofia: piccolo & significativo.
Aggiungi colore, ed avrai un disegno assolutamente unico e personale!


eBOOK:
$ 7.99
- LIBRO:
$ 13.99
su Amazon!