DESCRIPTION AND MEANING:
According to the zodiac, people born under the sign of Leo are determined and charismatic, vital and fierce like the animal that represents them.
Self confident and combative, they are people who usually leave their mark.
The Leo symbol, in tribal style, was requested by Isabella.
permalink: //www.tattootribes.com/index.php?idinfo=458
NEW!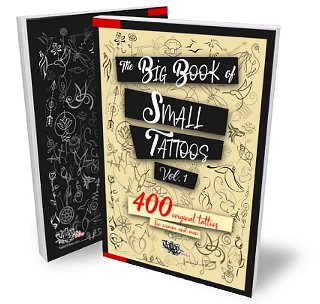 THE BIG BOOK OF SMALL TATTOOS
400+ small original tattoos for women and men
Whether you are approaching tattoos for the first time and want to start small, or you're a longtime fan and only have just that tiny little spot left, you will appreciate this book and its philosophy: small & meaningful.
Add color, and you'll have a design that is absolutely one of a kind and personal!


eBOOK:
$ 7.99
- PRINT:
$ 13.99
on Amazon!