Janella - Ātaahua
Added on December 2nd, 2011
Viewed 36005 views
Beauty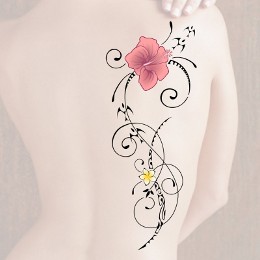 Hibiscus flowers represent beauty, femininity and the "island vibe", that easy-going way of living that seems to be so natural on Pacific islands.
The frangipani again represents beauty and shelter.
The birds represent freedom, watching the world from a higher perspective, and when two of them are grouped chasing each other they symbolize that help will always be granted to th ...
3 related photos: