Glauco - Crab
Added on July 26th, 2019
Viewed 12249 views
Thanks for voting!
Prosperity, protection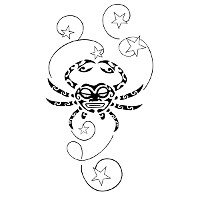 In China, crabs are symbols of prosperity and social status (same meaning as Maori fish hooks, which we used here for the pincers).
In some cultures they represent protection, on account of crabs having an armor-like shell (thus we made the shell out of a tiki, symbol of fertility and protection), and sometimes they simbolyze the ability of reaching goals by a sideway path, going round the o ...