Flo - Rampant lion
Added on March 23rd, 2020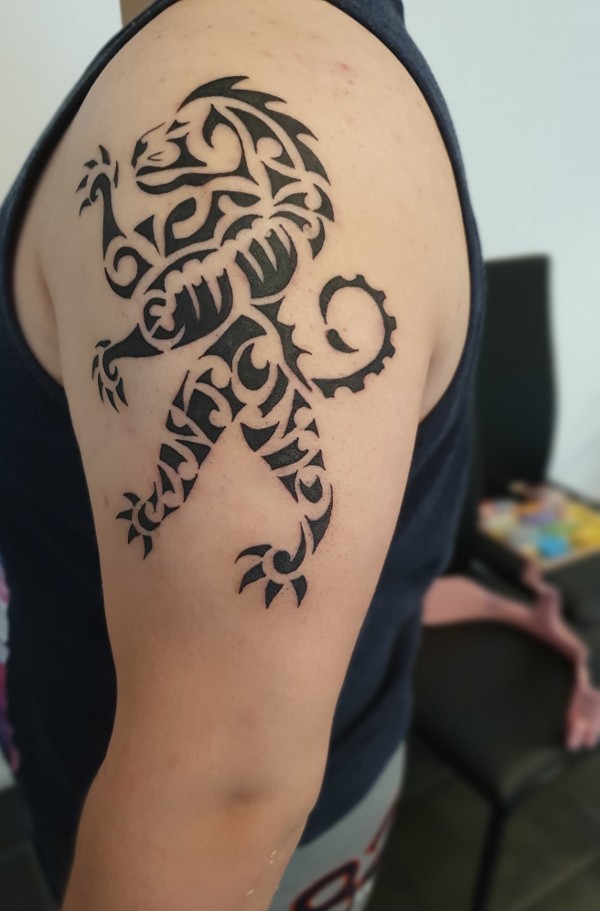 Viewed 12021 views
Acta non verba
Lions have always been regarded as symbols of royalty, on account of their strength and of their mighty look.
This rampant lion was requested by Brendan, and the maorigram below quotes the latin phrase "Acta non verba", meaning "Deeds non words" which is the motto of his boarding house.
We used inside the lion some motifs related to its nature such as the sun (glory ...
1 related photos: