DESCRIPTION AND MEANING:
Sharks, thanks to their strength and ferocity, have always been feared by every people but, at the same time, those who had to do with sharks could not but admire their elegance and adaptability, their ability to colonise every habitat and their surviving skills.
That´s why many people consider them sacred and keep sharks as protection symbols.
permalink: //www.tattootribes.com/index.php?idinfo=196
NOW ON PRE-ORDER!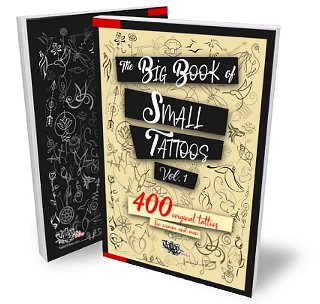 THE BIG BOOK OF SMALL TATTOOS
400+ small original tattoos for women and men
Whether you are approaching tattoos for the first time and want to start small, or you're a longtime fan and only have just that tiny little spot left, you will appreciate this book and its philosophy: small & meaningful.
Add color, and you'll have a design that is absolutely one of a kind and personal!


$ 7.99
Enjoy 50% OFF its price:
$ 3.99
until Launch Day!