DESCRIPTION AND MEANING:
According to the Western zodiac, like the item that represents them, people born under the sign of Libra seek balance and weight every situation before taking any decision, nevertheless sometimes they act impulsively. This duality is one of the main traits of this sign.
The Maori styled libra symbo was requested by Alessio.
permalink: //www.tattootribes.com/index.php?idinfo=565
NEW!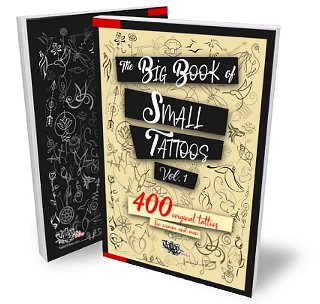 THE BIG BOOK OF SMALL TATTOOS
400+ small original tattoos for women and men
Whether you are approaching tattoos for the first time and want to start small, or you're a longtime fan and only have just that tiny little spot left, you will appreciate this book and its philosophy: small & meaningful.
Add color, and you'll have a design that is absolutely one of a kind and personal!


eBOOK:
$ 7.99
- PRINT:
$ 13.99
on Amazon!