DESCRIPTION AND MEANING:
Heartigrams are hearts shaped by the union of two or more letters and they symbolize love and union.
Marta requested this tattoo to symbolize the love that binds her to her brothers, one of which, Daniele, loved dolphins.
We drew a second version in a different style: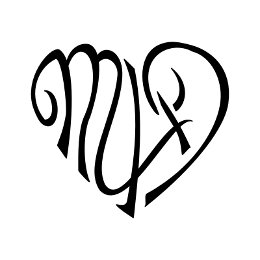 permalink: //www.tattootribes.com/index.php?idinfo=7323
DO YOU LIKE SMALL TATTOOS?
You could get a FREE book!
Suggest a theme you'd like to see >
and if it gets in a new volume,
you get a FREE copy of it!