Danko - Pekapeka
Added on November 16th, 2009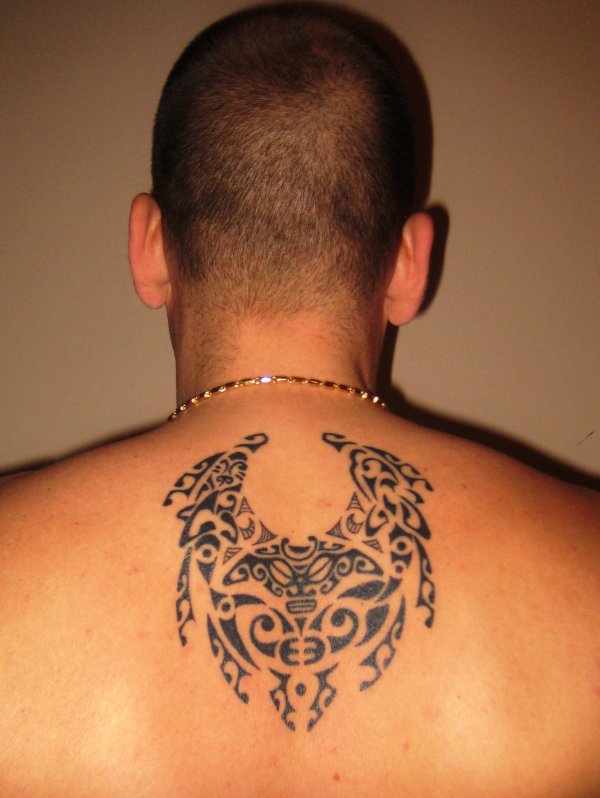 Viewed 21069 views
Luck, longevity
Pekapeka means bat, from the shape we gave to this design.
Moeava and his brother will travel through China on their sidecar, and this drawing will be on the tankof their bike as a wish for a good voyage.
The central manta with a tiki inside symbolizes freedom and protection, the shark on the left is for adaptability and strength and the dolphin on the right is for friendship and happy ...
1 related photos: