Ken - Maori sun-moon
Added on November 25th, 2009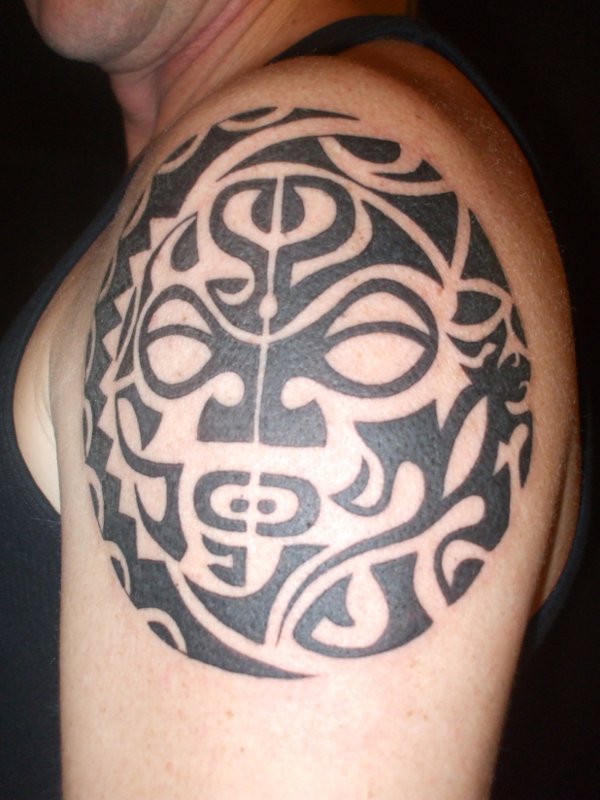 Viewed 20248 views
The two halves of heaven
We prepared this design for Flami and David, who celebrate their first wedding anniversary.
The union of sun and moon in a single design symbolizes the union between the two halves of heaven, between male and female, complementing each other.
This design features also other symbols like the twist (eternal union), the fish hook (prosperity), to help them fish their own island out of the ...