Mirko - Sun and eye
Added on January 24th, 2010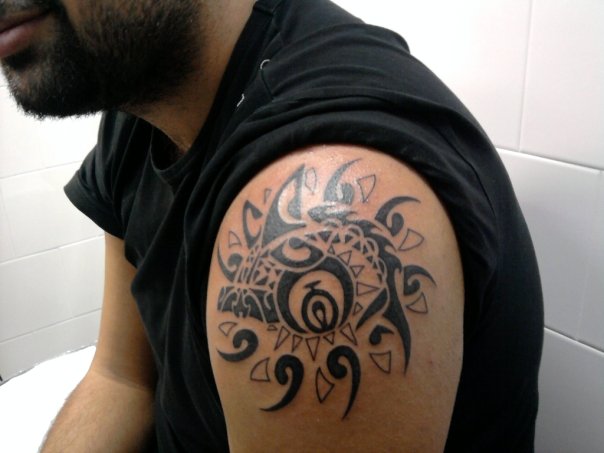 Viewed 25792 views
Power and authority
The su has always meant life to every people.
Lucio requested a Maori styled sun that would represent power and authority, and that´s why we decided to draw the hammerhead shark (power, determination), and the all-seeing eye inside of it.
The all-seeing eye was tattooed by warriors to catch the attention of their enemies and to scare them.