Marcelo - Mole e pequeno
Added on April 13th, 2010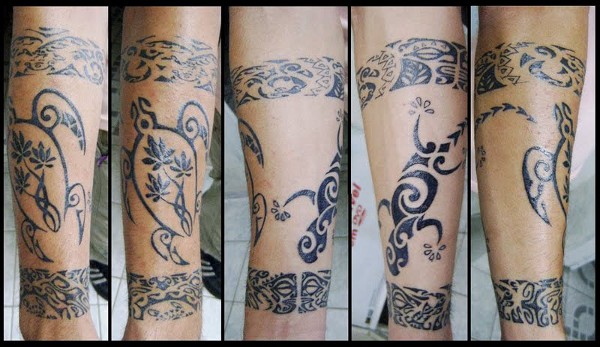 Viewed 38143 views
Thanks for voting!
Serenity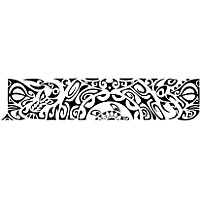 This armband develops around the concept of serenity, represented in the center by the sun and the turtle (family) inside of it.
The elements revolving around this central nucleus are waves (for continuity in change), a manta (freedom), lizards (luck, life) and gecko (health), hammerhead shark (tenacity, strength).
The two tikis enclosing the armband represent protection from every sid ...
1 related photos: