Autumn - Triskell clover
Added on October 4th, 2010
Viewed 25858 views
Lasting serenity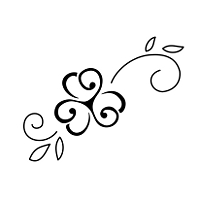 The clover is a symbol of serenity and prosperity, which shares with the triskell the symbology related to number three.
The triskell, in its meaning of birth, death and rebirth, symbolizes ciclicity, eternity.
Requested by Noemi.
A curiosity: once, when fields had been harvested, they were let rest one year by sowing them with clover. This meant that the harvest had alrea ...
5 related photos: