Marzia - Manta and twist
Added on February 9th, 2011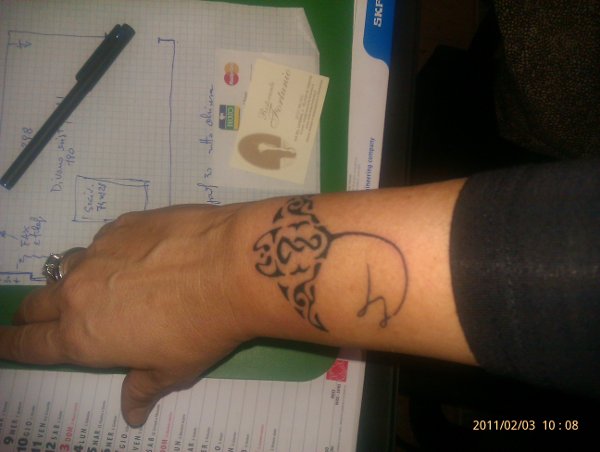 Viewed 31272 views
Thanks for voting!
Friendship, freedom
The manta ray is a symbol of protection at sea, and it represents elegance and freedom.
Marie requested a manta with a triple twist to recall some friends that are always present in her life, the waves represent her passion for the sea and korus symbolize new beginnings.
The first version has shark teeth to represent strength and adaptability, whereas the second has seagulls for freedo ...
1 related photos: