Miranda - Cat
Added on May 13th, 2011
Viewed 24354 views
Flexibility, mistery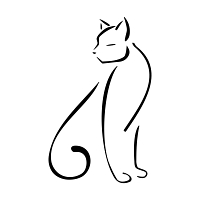 Cats are full of resources and they symbolize flexibility, adaptability and change, and in ancient times they were considered the guardians of the houses.
A common belief says that when a cat suddenly breaks into our lives, it means it´s time to change something, and to think in a more flexible way.
Cats are also associated to mistery and magic, on account of their ability to mov ...
4 related photos: