Evilzone - Sun-moon
Added on May 28th, 2011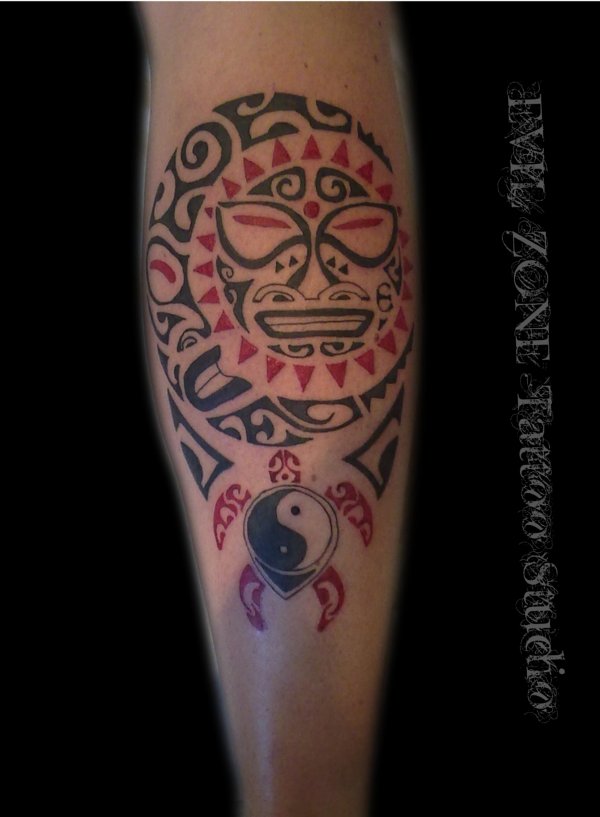 Viewed 20489 views
Thanks for voting!
Sun moon - nothing is impossible
This design of a meeting moon and sun was requested by Lia to symbolize impossible things becoming possible.
We used some shark teeth motifs in it (strength and adaptability), korus (new beginning), two tikis (protection), and a stylized manaia, formed by the eyes of the tiki contained inside the sun (as this manaia represents her guardian angel, a person whom, from above, "sees" a ...
7 related photos: