Evilzone - Kaitiaki
Added on May 28th, 2011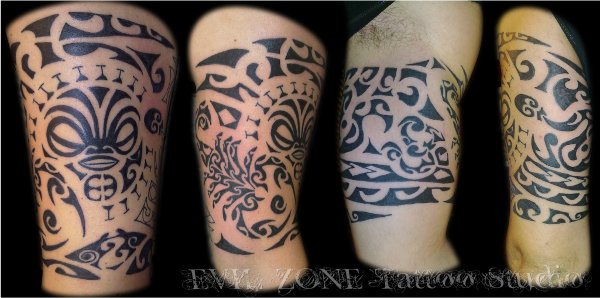 Viewed 25687 views
Guardians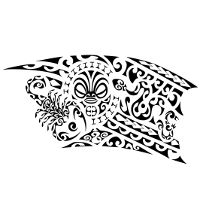 The sun in the middle represents positivity, joy and eternity, and the tiki on the inside is a symbol of protection (like the sun and the snake, the tiki is a symbol of fertility too).
The scorpion and the snake overlap the sun to inherit its characteristics, and the manaia between them (a guardian angel) symbolizes protection and harmony, union of the elements.
The scorpion protects a ...
1 related photos: