Anita - AK
Added on November 16th, 2011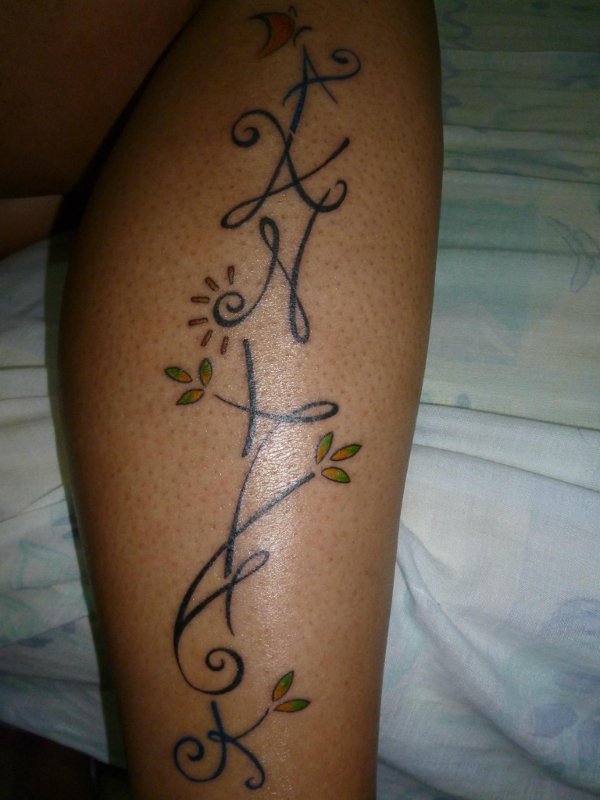 Viewed 22403 views
Love, joy
The name Anita written from top going down has myrtle leaves decorating the lines (faithful love) and the dot of the letter i being a small stylized sun (positivity, joy and eternity).
The final A on the bottom is merged with a treble clef to symbolize music and the small butterfly on top symbolizes freedom and transformation, rebirth.
Next to the butterfly, a K was placed to recall t ...