Maurizio - Polynesian mix
Added on April 8th, 2013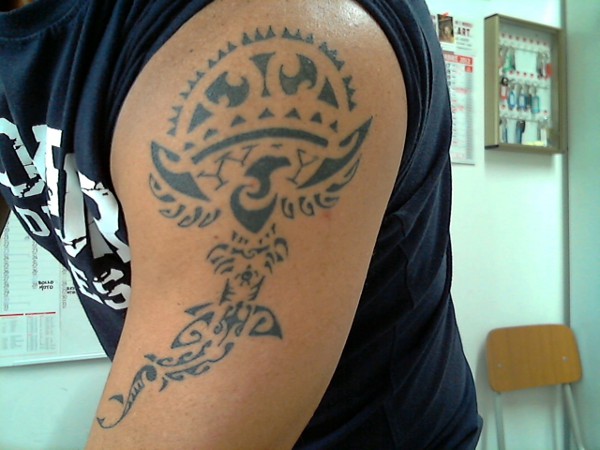 Viewed 20504 views
Coverup
This design was requested by Markus to cover a barbed wire armband extending it into a half sleeve.
The eagle represents power and freedom, and it was placed inside a sun to strengthen the meaning of glory and supremacy, with its wings reaching to the sides of the arm.
The motifs covering the armband recall the motifs of mango pare, the hammerhead shark, and they symbolize determinatio ...