Anne - Aloha
Added on April 19th, 2013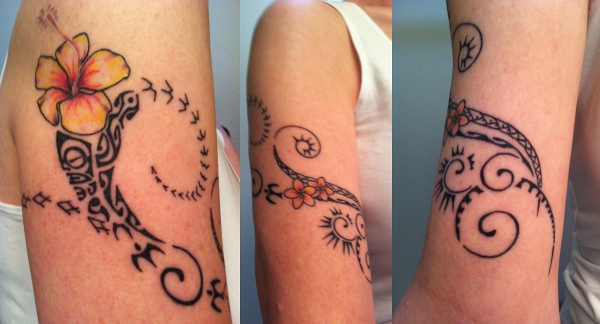 Viewed 16000 views
Hawaii
Anne loves Hawaiian islands and their culture and she requested a tattoo to embody this love and respect she feels.
It was designed for the left arm as it is closer to the heart and more related to feelings, with a wavy flow to recall the waves.
The spirit of Aloha is sometimes explained with an acronymic phrase:
A for "ala" (watchfulness): we used a tiki for ...