Dean - Korero
Added on July 13th, 2013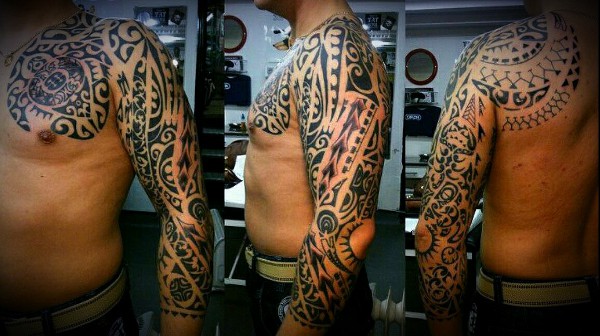 Viewed 21792 views
Story
This tattoo was requested by Dean and it represents his story.
We decided to have two main elements in the design: a hammerhead shark that starts at the elbow and ends over the shoulder and a turtle.
The hammerhead shark is a symbol of tenacity, determination and strength and it represents his path. The turtle is a symbol of family.
The hammerhead shark is the main su ...