Ron - Polynesian clef
Added on August 13th, 2013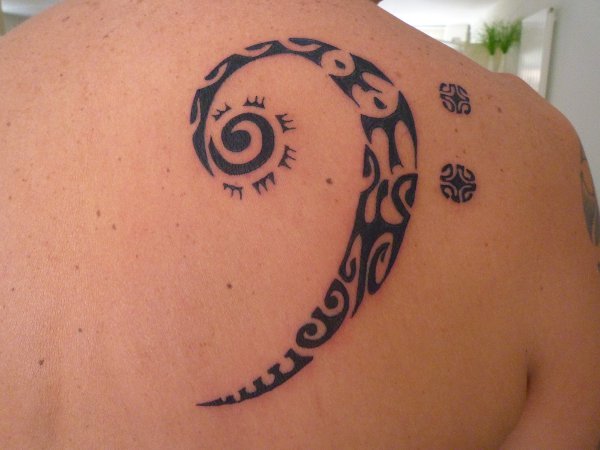 Viewed 19422 views
Music for life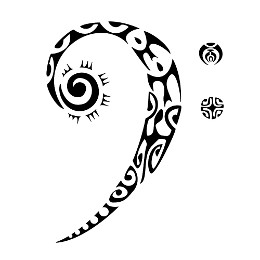 Fabio requested a treble clef designed in Polynesian style.
From bottom to top along the line of the bass clef we placed a stylization of the path of Kamehameha, symbolizing a difficult path, the hammerhead shark motif (determination and tenacity) and a lizard (good luck).
The two chasing birds symbolize help from the dear ones and waves represent change, finally reaching up to the ...