Cristian - Phoenix coverup
Added on September 12th, 2013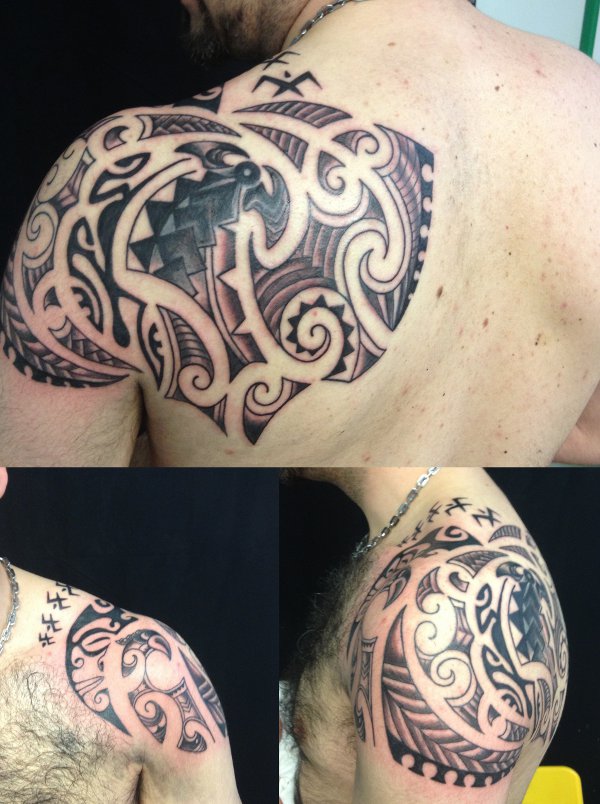 Viewed 16317 views
Coverup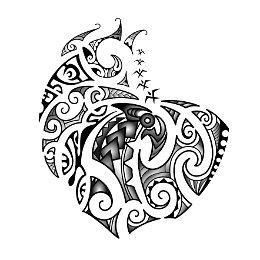 Cristian requested this Maori styled tattoo to cover an old tattoo and to represent some values that are important to him.
We shaped it like a phoenix spreading her wings, using the head of a manaia (a protector spirit symbolizing also the union of the elements) to make the head of the phoenix.
The body and head of the phoenix cover the old tattoo with spear heads, symbolizing th ...