David - Lynn
Added on September 15th, 2013
Viewed 21254 views
In memory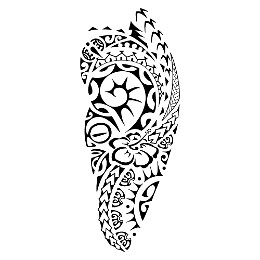 David requested this tattoo in honour and memory of his wife Lynn.
The flower of hibiscus, which symbolizes beauty, living every day intensely with joy, represents Lynn; we shaped the pistil to recall the letter L.
The row of spear heads behind it represents her fighing spirit, her strength.
The sun surrounded by people below the flower represents the joy she brought to t ...