Cheryl - Phoenix SWR
Added on February 19th, 2015
Viewed 17392 views
In memory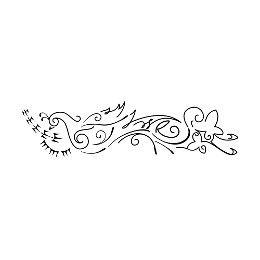 Cheryl asked for a tattoo in memory of her mother, representing her transformation into something beautiful and free.
The focal point of this armband tattoo is a phoenix, with the flames of the tail designed to shape butterflies to insist on the idea of transformation and rebirth.
Among them we placed the initials of her name, SWR.
The birds in front of the phoenix symboliz ...