Michele - New life
Added on June 17th, 2015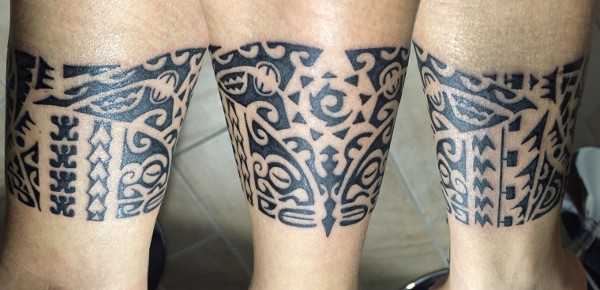 Viewed 17768 views
Legband
Centrally in this tattoo requested by Michele, the koru inside the sun is a wish for a positive new start.
A manta encloses both extending on the sides symbolizing voyage, freedom and knowledge, held and protected by two tiki.
The eyes of the tiki are closed because tradition says that tiki don´t need the eyes to detect dangers as they smell them before anyone else.