Girish - Karu
Added on July 1st, 2015
Viewed 17447 views
Thanks for voting!
Eye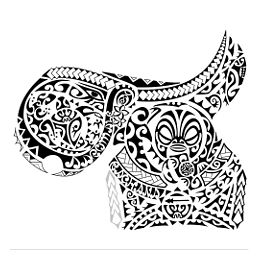 We prepared a pec tattoo for Girish and later extended it into a halfsleeve.
An all seeing eye, frangipani flowers and the tiki on the shoulder are protective symbols that guard on him and his family (the warrior and the turtle).
Other elements representing the warrior are the spear heads and the hammerhead shark (determination, tenacity) balanced on the other side of the tiki b ...