Vivienne - VIVO turtle
Added on August 5th, 2015
Viewed 16732 views
Thanks for voting!
Turtle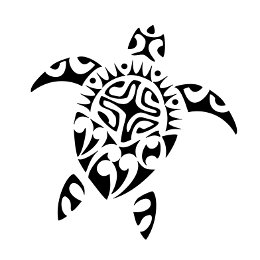 Ivo and Vivienne asked for a turtle tattoo having the name VIVO in it.
The shell of the turtle is made from a sun incorporating a Marquesan cross for harmony, completed by the maorigram closing it on the lower end.
The front flippers are waves for positive change and the head is a bird representing the voyager, watching the world from a higher perspective.
The back flippe ...
1 related photos: