Matta - Moemoe
Added on March 8th, 2016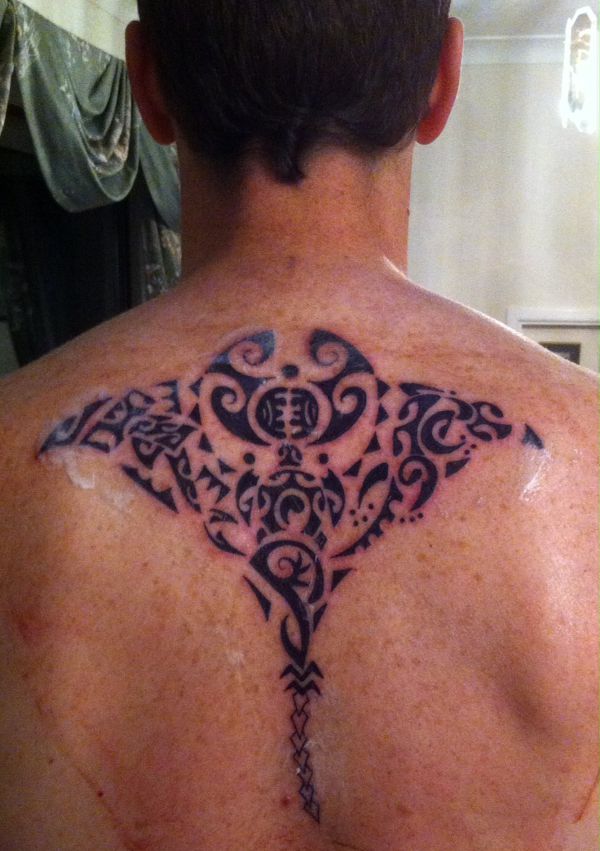 Viewed 15137 views
Marriage, dreams
This manta shaped tattoo was requested by Matt to symbolize the union between him and his wife and their common passion for the sea.
We chose the word "moemoe" to name it because it has the double meaning of marriage and dream.
The manta ray is a symbol of freedom, beauty and elegance and in its center we placed a kena (warrior) shaping its mouth and protecting the symbol o ...