Matteo - personal path
Added on January 11th, 2017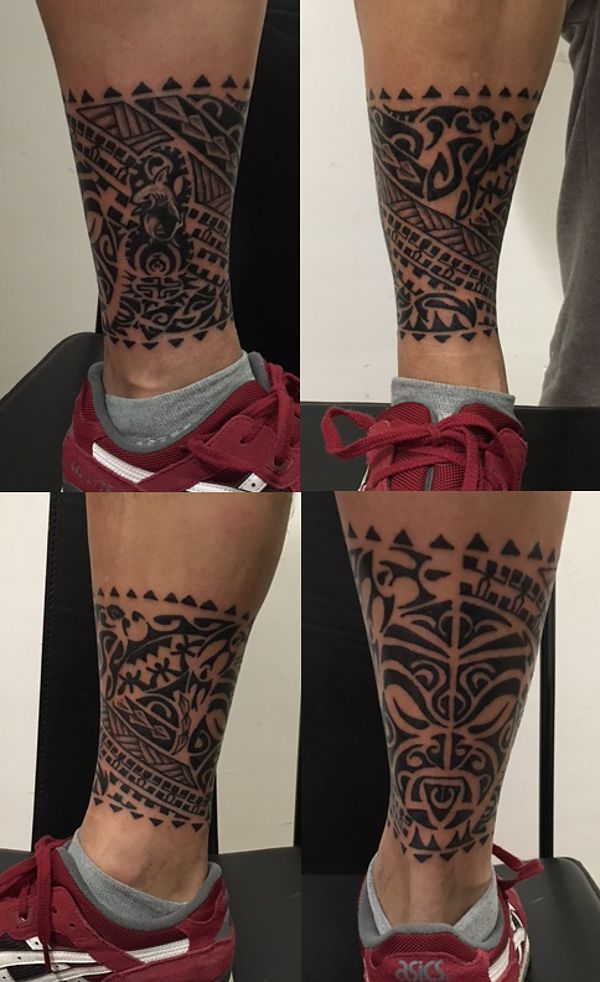 Viewed 9854 views
Extension band
This band tattoo integrates an existing shark with animals relating to the 4 elements.
The manta ray is a creature of the sea symbolizing freedom and including here three enata for three brothers while the row of enata going all round the leg symbolizes friends, always present.
Fish are symbols of prosperity and abundance, like the fish hook.
The hammerhead shark symbolize ...