Vincenza - T+V+A+M
Added on February 13th, 2017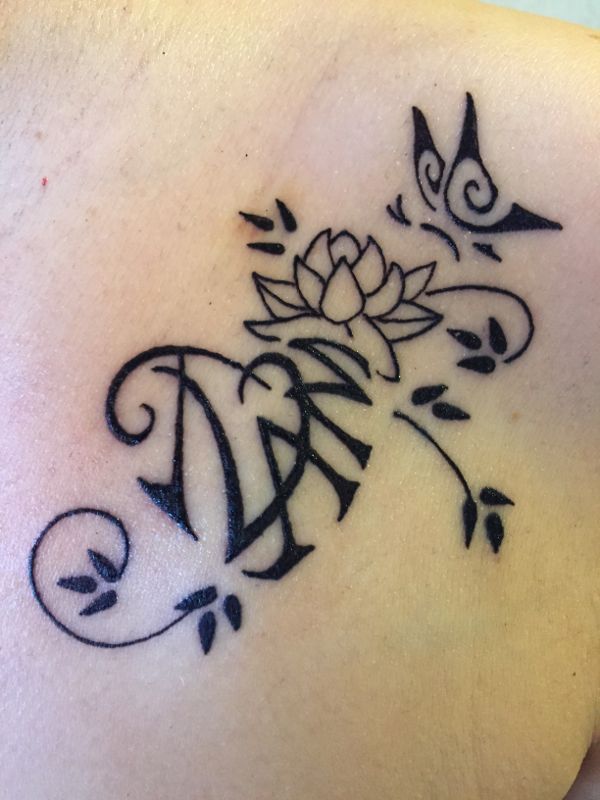 Viewed 17678 views
Family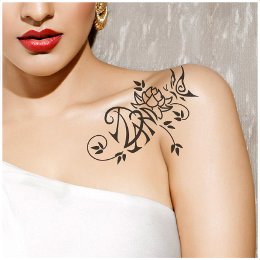 This tattoo prepared for Vincenza is composed by a heartigram shaped by the letters T+V+A+M, a lotus flower, a butterfly and myrtle branches.
The heart symbolizes love and union and it's composed by the initials of Vincenza's family members names, while myrtle symbolizes faithful love.
The lotus flower and the butterfly were chosen as symbols of beauty, femininity and f ...