Evey - Riunga
Added on March 10th, 2017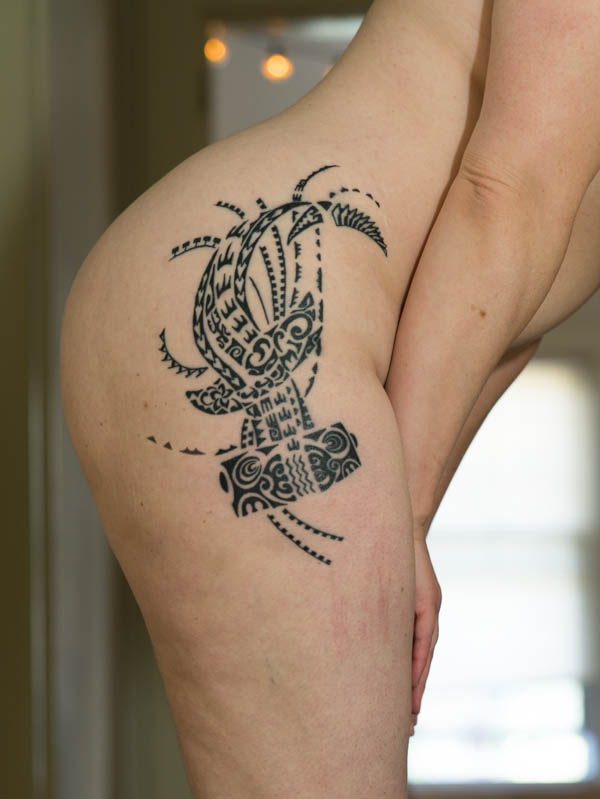 Viewed 14236 views
Path, way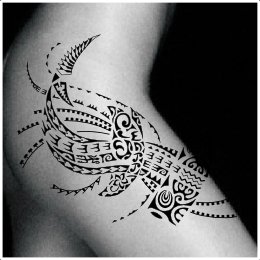 We prepared this tattoo for Evey.
The path of Kamehameha (a challenging trail that leads beyond our own limits towards greater achievements) was designed in several ways to shape stylized waves through which the hammerhead shark swims (a symbol of tenacity, strength and determination).
Inside the shark´s body the spear heads symbolize the warrior and the row of birds repre ...