Vlad - Atua
Added on June 27th, 2017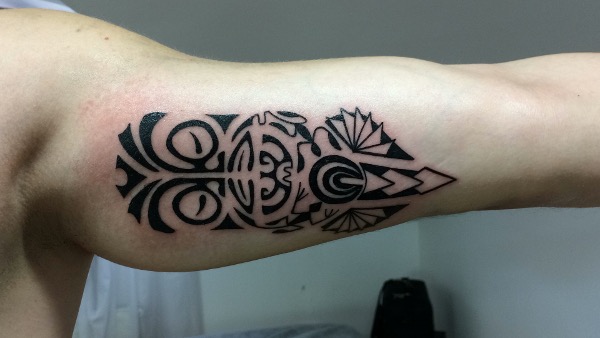 Viewed 15895 views
Ancestors,deities
This tattoo fot the inner arm was prepared for Vlad and it represents ancestors guarding upon their family.
Two tiki facing each other become a single tiki in frontal view representing two ancestors embracing the enata with a ipu below it symbolizing ancestors and descendants (the ipu is a symbol of fertility and tradition too).
The arms of the tiki are two geckos for health and ...