Angeles - Elephant
Added on June 28th, 2017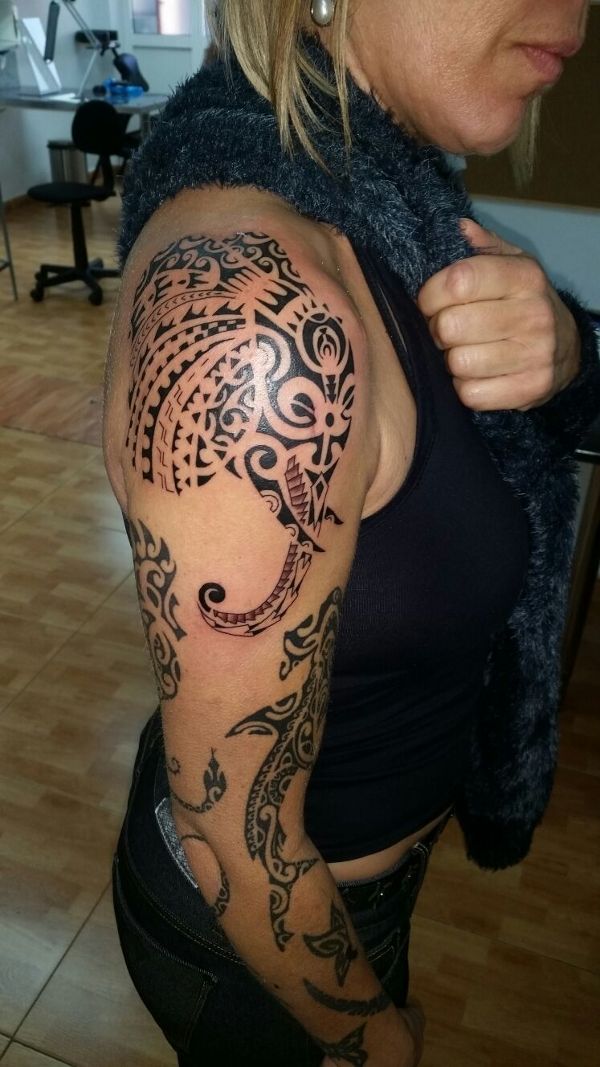 Viewed 11827 views
Prosperity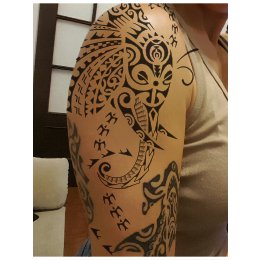 We designed this elephant tattoo to integrate some Polynesian tattoos Angeles already had on her arm.
Elephants are symbols of good luck, dedication, fertility and prosperity and we decided to reflect this through the use of some specific elements like waves, flax leaves, koru and fish respectively.
We also used birds to symbolize voyages and higher perspective, octopus tentacle ...