Ladislav - Kiore moana
Added on March 2nd, 2018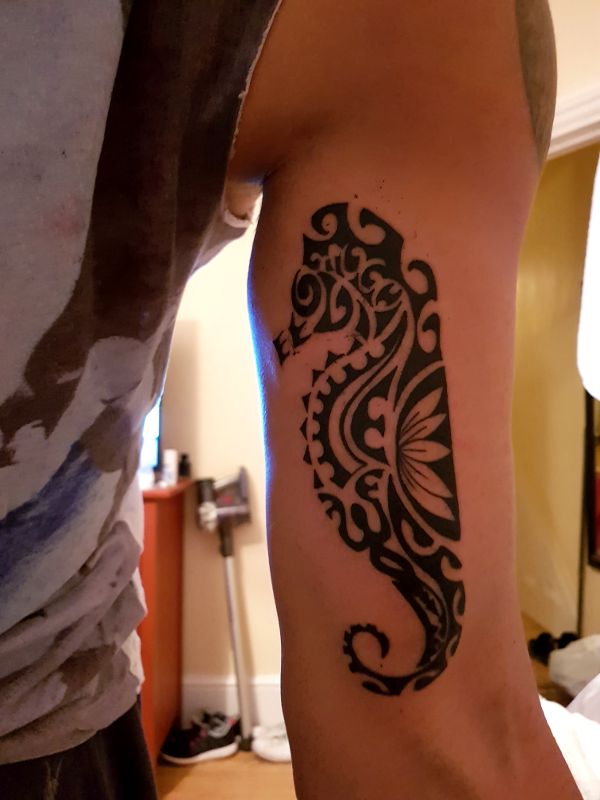 Viewed 17745 views
Seahorse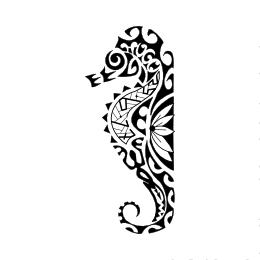 The seahorse giving the shape to this tattoo requested by Ladislav is a symbol of fatherhood.
The koru that forms the eye symbolizes new life, and next to it we placed the name Hugo, with his birthdate disguised in the braid below by thickening some of its lines.
Flax leaves represent family.
The chasing birds symbolize he will always be granted help by his loved ones and ...