Maddalena - Family turtles
Added on May 9th, 2018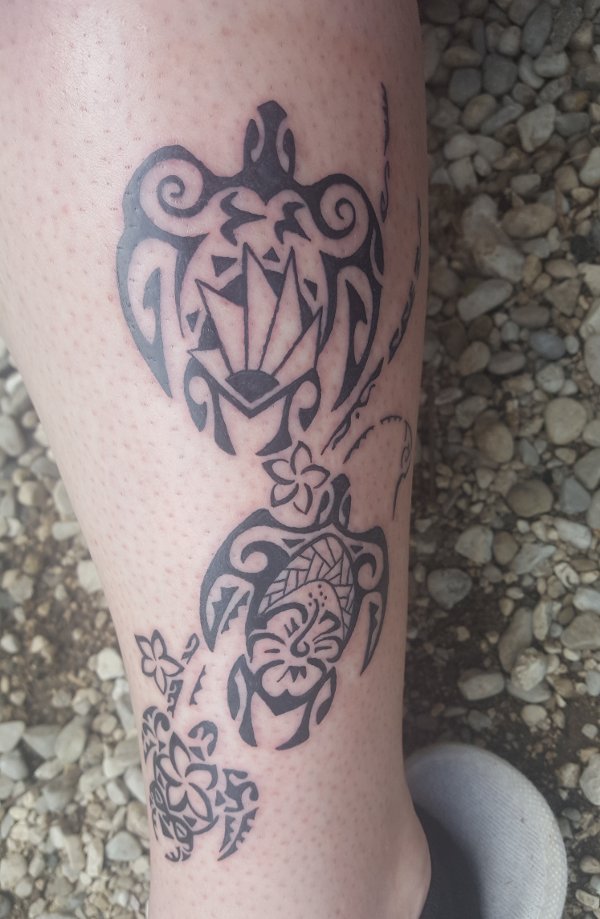 Viewed 17082 views
Unity
These tattoo with three turtles has been prepared for Maddalena and it represents her family.
The first turtle, bolder, has symbols representing prosperity and the protector who will always support his family.
The mother follows with symbols for femininity, carpe diem, tenacity and unity, while the daughter comes at the end with symbols representing protection, beauty and harmony.