Philip - Puipuia
Added on July 5th, 2019
Viewed 6711 views
Guardian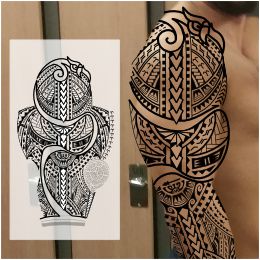 This full sleeve tattoo inspired by Samoan style was designed for Philip to integrate two existing tattoos.
In addition to Samoan motifs, the manaia on top (guardian spirit, protecting it and developing in a stylized way all down the tattoo) was used to give more power to the design, enhancing at the same time the lines of the muscles.
The shoulder has bigger elements and the fore ...