Filippo - Tam__257;hine
Added on July 22nd, 2019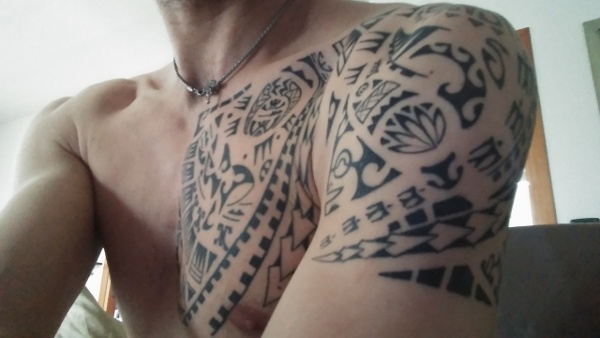 Viewed 13258 views
Daughter
This pec tattoo represents the bond between Alessandro and his daughter, symbolized by the warrior holding up his daughter inside of a sun.
The killer whale below, hanging over a row of capsized enata, symbolizes how he will always protect her from any enemy and danger.
The two chasing birds enforce the meaning of always being present when help is needed.
Spear heads alon ...