Antonio - Gabriele turtle
Added on August 12th, 2019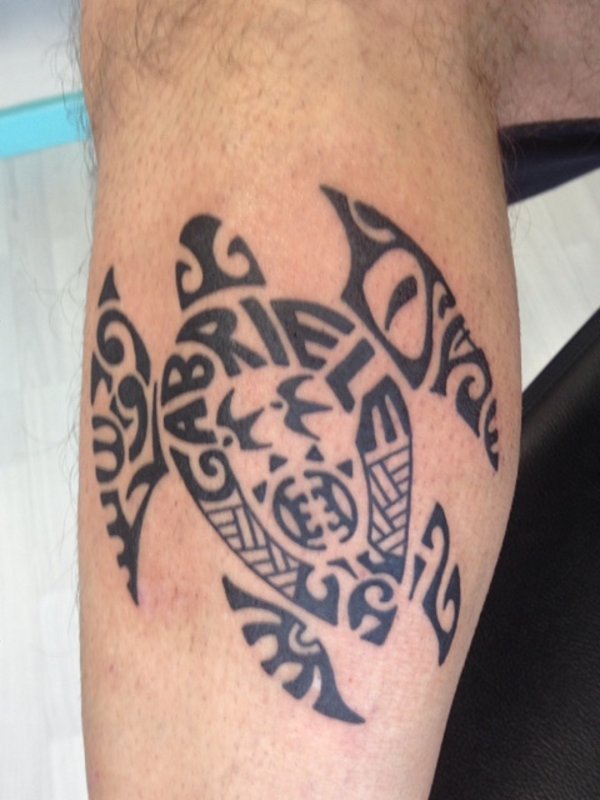 Viewed 9851 views
Gabriele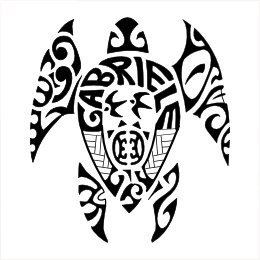 This turtle tattoo was prepared for Antonio and it represents his family, protected by a manaia and a tiki on the front flippers, and by a warrior on the left back flipper.
The fish hook on the right back flipper symbolizes prosperity.
Inside the shell we placed his son´s name, Gabriele, and the symbol of the couple surrounded by a sun (joy, eternity) with two braids joini ...