Kmpoy - Family
Added on September 6th, 2019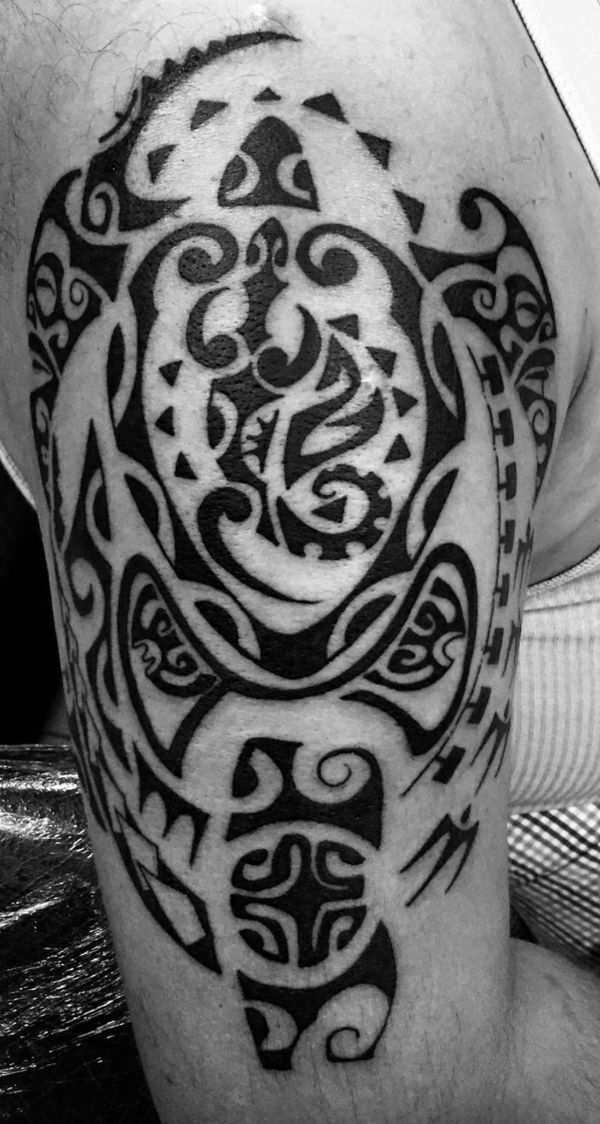 Viewed 13062 views
Protection
The turtle (family) is central, protected by the hammerhead shark on its left and by tikis on its front flippers.
The path of Kamehameha represents a difficul path, which is faced with determination and tenacity (the hammerhead shark), always helping each other (the row of chasing birds, also symbolizing freedom and watching the world from a higher perspective).
The hammerhead sh ...