Alan - Faalelei
Added on January 13th, 2020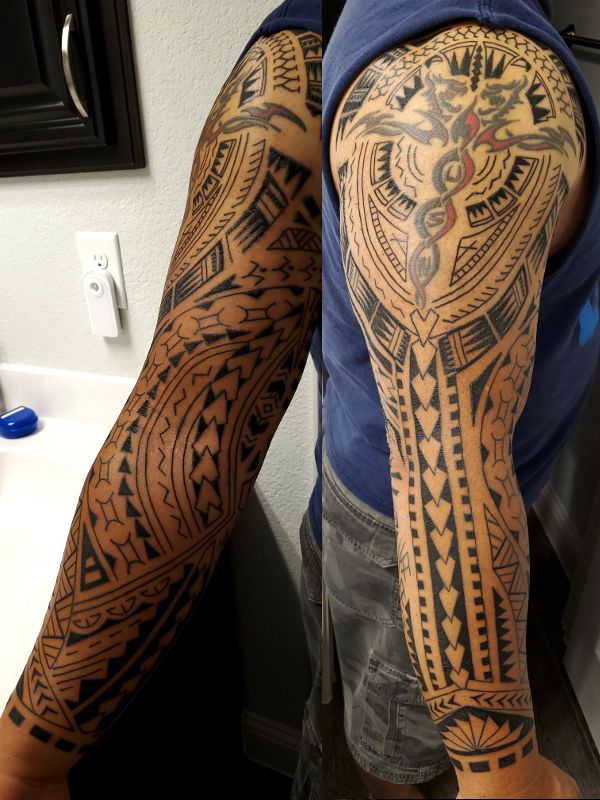 Viewed 2418 views
To improve
The three main themes of this Polynesian full sleeve tattoo prepared for Alan as an integration to an existing tattoo on his shoulder are family, the warrior, and prosperity.
Family is present throughout the whole tattoo in the past, present and future, with ancestors on top guarding upon it.
The moray eel represents a difficult time in the past with birds to symbolize a voyage ...