Helmke - whitetip-shark
Added on February 3rd, 2021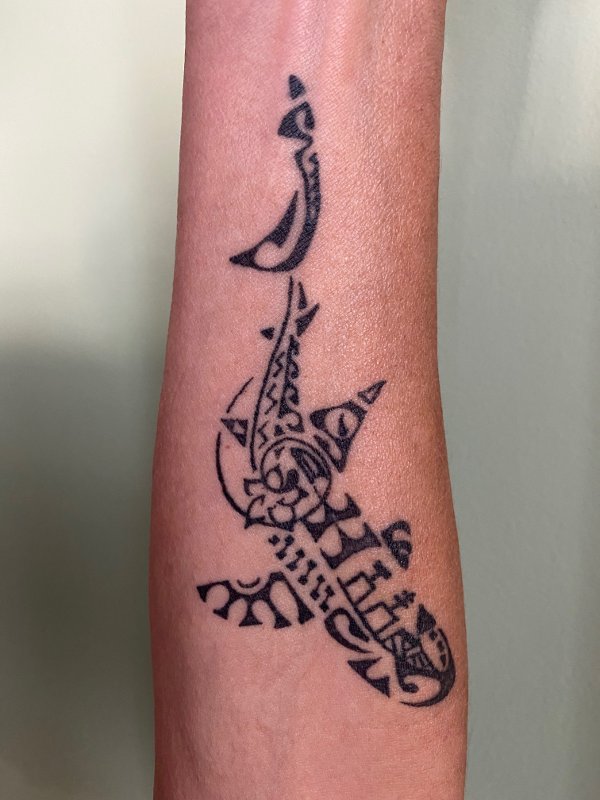 Viewed 11086 views
Thanks for voting!
Whitetip reef shark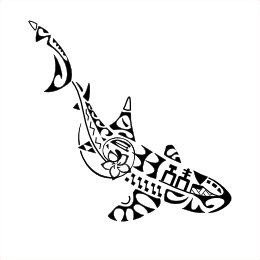 "Ma´o mamaru" is the Tahitian name of the whitetip reef shark and we used it to shape Helmke´s tattoo.
The fish hook on the tail symbolizes prosperity and the flight of the albatross starting there is a symbol for long voyages and safe return.
The waves are for the ocean and the people represent friends met along the way.
The koru indicates the beginning of th ...