Yuri - Cancer legband
Added on February 10th, 2021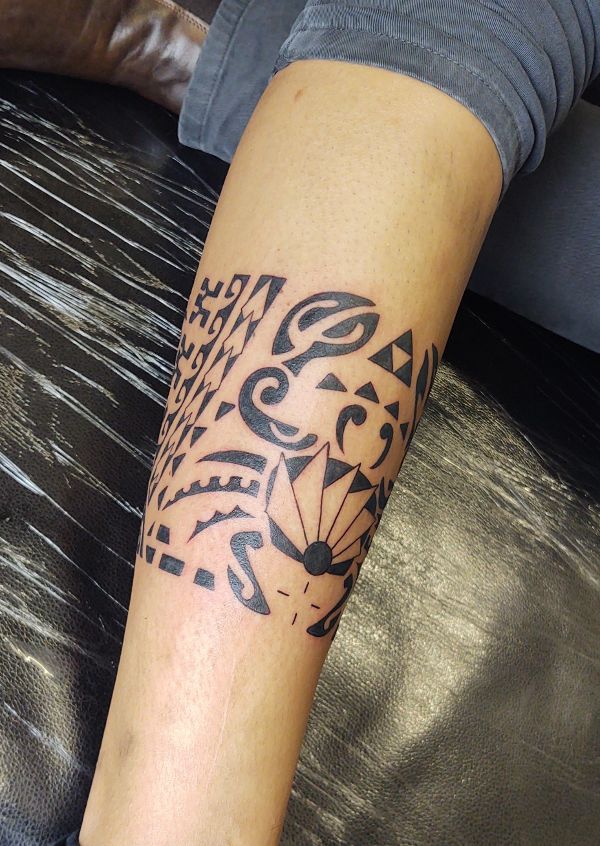 Viewed 818 views
Zodiac sign
This legband tattoo was prepared for Yuri and it develops around the crab being a symbol for his zodiac sign.
Flax leaves inside it symbolize family as the most important element (the star below it represents the fixed point).
The left claw includes a mere (status, respect), and the right one an adze (skill, ability).
The legs include octopus tentacles (adaptability and te ...