Guest - Lotus flower
Added on July 26th, 2021
Viewed 7265 views
Overcoming all difficulties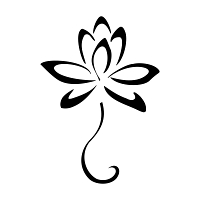 The lotus flower represents in the Eastern cultures a symbol of perfection (it´s not a case that Buddha is often shown meditating while sitting on a lotus), and overcoming all difficulties: it actually grows among the mud of the swamps till it stands on its stalk and blooms, immaculate, over the dirt.
Anna requested a stylized lotus flower.
Beauty often hides in simple things.
9 related photos: