Adam - calf tattoos
Added on November 14th, 2022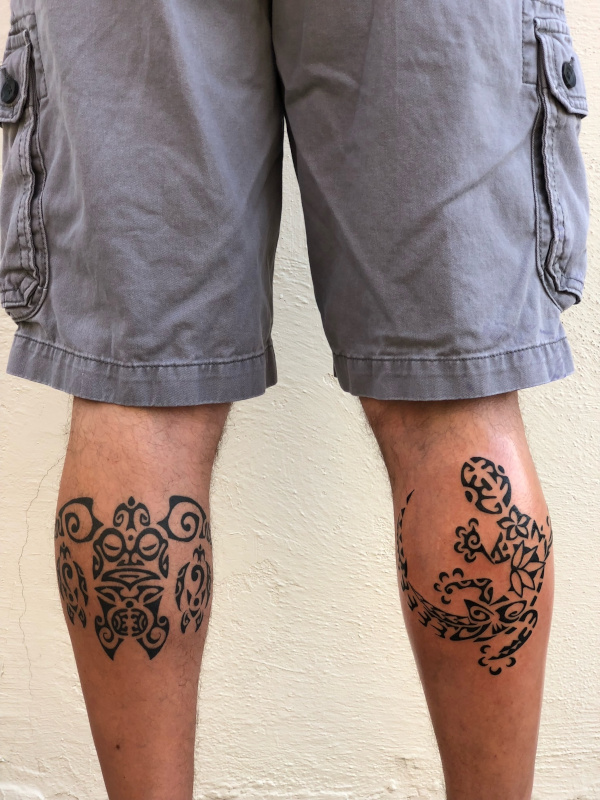 Viewed 2657 views
Thanks for voting!
Gecko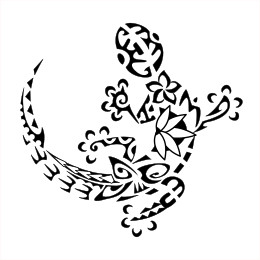 This Polynesian style gecko tattoo (mo´o´ārara in Tahitian) was prepared for Adam to celebrate his family, matching a tattoo on his left calf.
It includes him and his wife as a couple in the head of the gecko, guiding their daughters just below, represented by the two frangipani flowers with their initials disguised next to them.
A seashell and a fish hook on ...