Brian - Life half sleeve
Added on March 29th, 2011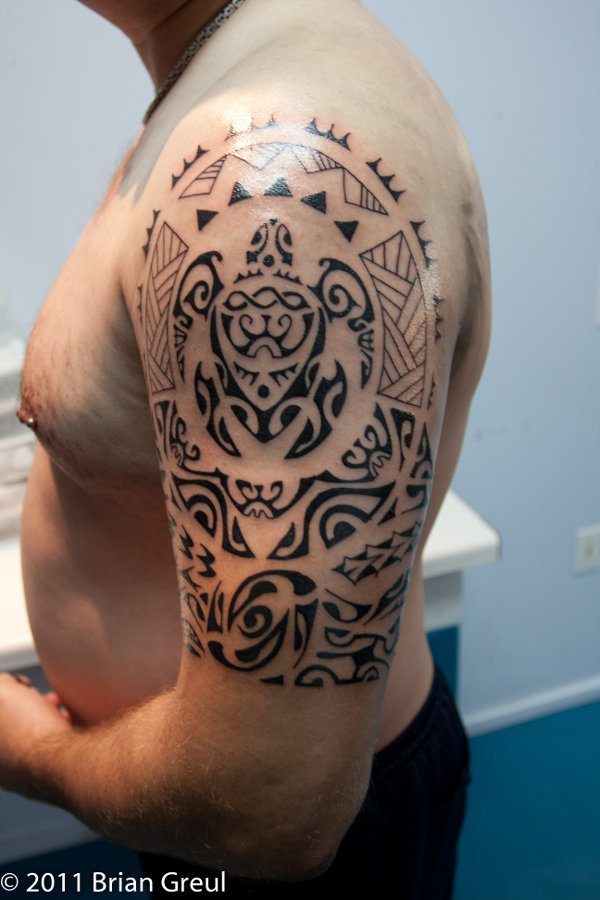 Viewed 33589 views
Life
The prominent elements of this half sleeve requested by Brian are a turtle on the shoulder and two hammerhead sharks in the armband, with their tails meeting in the middle where, being mirrored, they form a stylized yin yang.
The koru between them represents life.
Below the koru and the shark, on the left, a moray eel represents difficulties which have been overcome with determinat ...