Sandra - Polynesian sun
Added on July 30th, 2013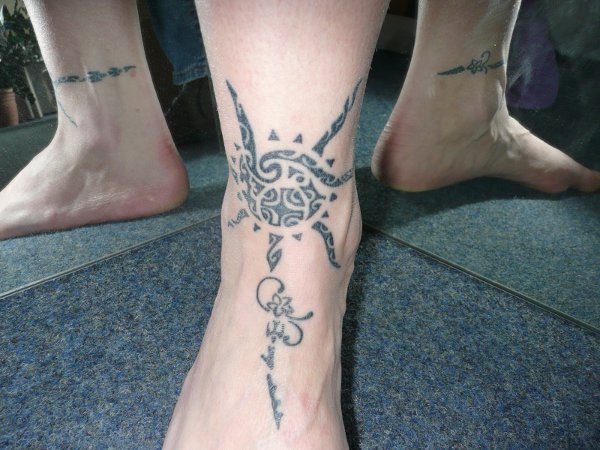 Viewed 28280 views
Sunbeams
Sandra requested this tattoo of a composite sun to remind her during dark hours that life is beautiful and full of joy.
We drew it with 7 rays as it´s a symbolic number for good luck to many cultures.
On the outside of the ankle we placed symbols relating to her freedom: birds in the sunbeam and a manta on the inside of the sun representing freedom, independence a ...