Cristian - CGGOL band
Added on January 22nd, 2016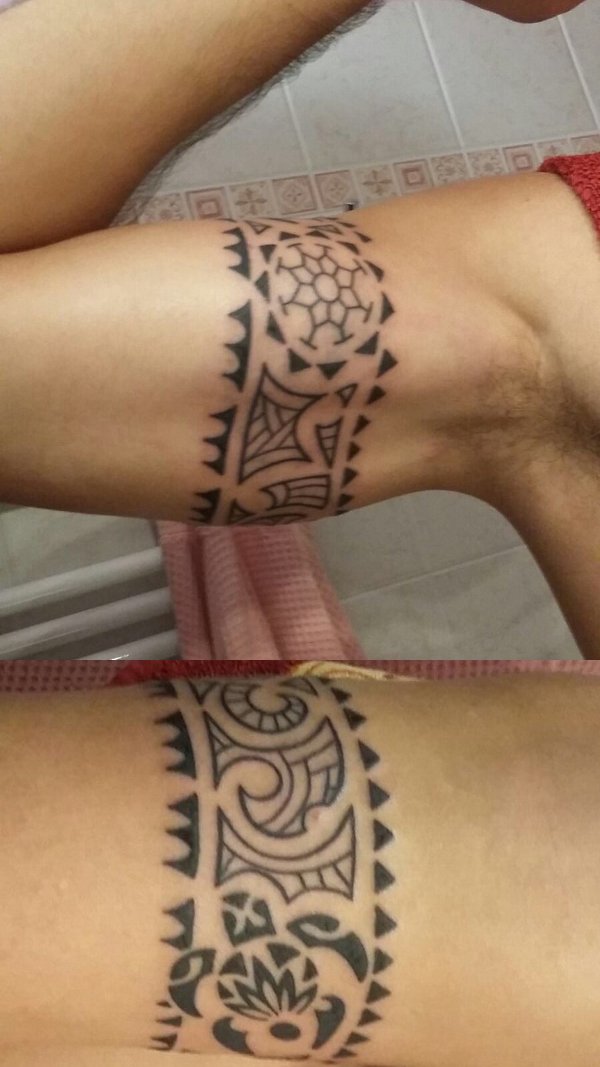 Viewed 18437 views
Thanks for voting!
Maorigram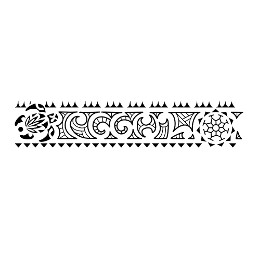 This armband tattoo was requested by Cristian and it includes in its center the letters of his family members, CGGOL, written as a maorigram.
On its sides there are a turtle (family) with flax leaves on its shell (family union) and a sun, which symbolizes positivity and eternity and which incorporates a motif representing ancestors.
The inner motifs include braids for family an ...