DESCRIPTION AND MEANING:
Fire has always represented change with its restless flames, as well as human instincts towards the stars, aiming to improve and  getting higher, like the sparkles that from the fire raise up to the sky.
In every culture fire also brings life, often through destruction.
permalink: //www.tattootribes.com/index.php?idinfo=120
NUOVO!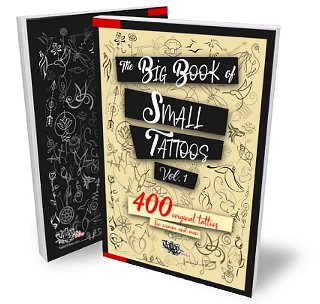 THE BIG BOOK OF SMALL TATTOOS
400+ piccoli tatuaggi originali per donna e per uomo
Se stai cercando il tuo primo tatuaggio e vuoi iniziare in piccolo, o se vuoi riempire quell'ultimo spazio libero, apprezzerai questo libro e la sua filosofia: piccolo & significativo.
Aggiungi colore, ed avrai un disegno assolutamente unico e personale!


eBOOK:
$ 7.99
- LIBRO:
$ 13.99
su Amazon!