Lucy - mixed shark
Added on August 11th, 2021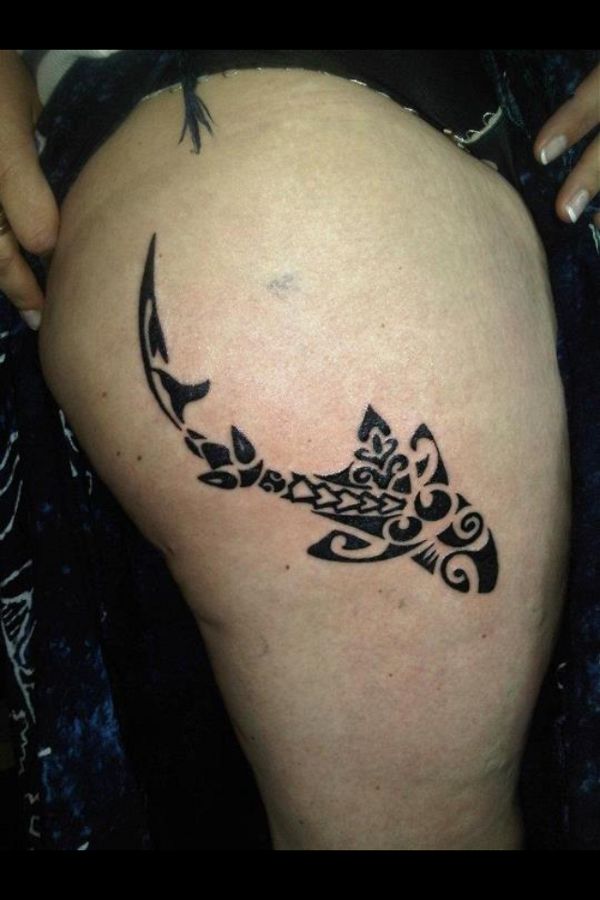 Viewed 7749 views
Flowing
To prepare this shark tattoo for Lucy we used mainly Polynesian elements, with a bit of Arabic styled ones for the back fin and for the turtle´s front flippers, in the shark tail.
There are koru in the head and fins of the shark for birth and new beginning, and the hammerhead shark motif is included between the fins (tenacity, determination).
The body is made of spearheads ...